Water
Intro
Marine varnish - two coats - on the deck, and polyurethane paint below - again two coats - and we're ready for the water!
At least for a test: still missing are watertight sections for security, a better seat, foot braces, etc... But temptation is winning out, patience is wearing thin, and the weather is just right!
Photos
First surprise: This thing really floats!
And it doesn't look too bad on the beach either...


Isn't she beautiful? (to quote George McQuade)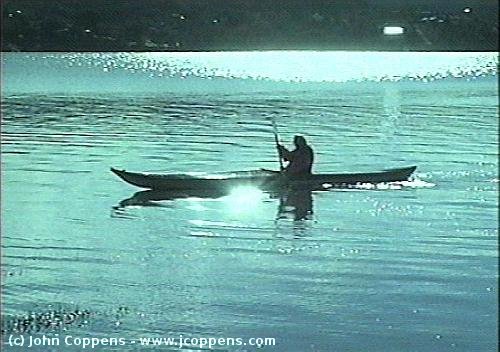 Even my wife was tempted!
Kitty, my shepherd, wasn't too impressed. Maybe she was still sore at the lack of attention during the construction...
Let's go!
---
| | |
| --- | --- |
| (c) John Coppens ON6JC/LW3HAZ | mail |